Nicolas, Fiona and Thomas are the owners of this magnificent residence. Living at Le Planica means they are always there to advise and help with anything you may need during your holiday. A friendly welcome is always guaranteed.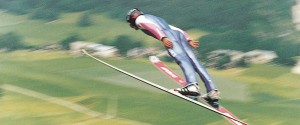 Nicolas originally from La Rosiere and former member of the French ski jumping team, chose the name 'Planica' after a Slovenian alpine valley where he competed in International competitions. It is here, in this legendary place where ski jumping world records are made (>230m). He is now a ski instructor with the Ecole de Ski Francais (ESF) in La Rosiere. He runs the residence with Fiona , his wife.
Fiona originally from England, arrived in La Rosiere in 2000. She worked in the tourism sector for a number of years. Passionate about skiing and the mountains she met Nicolas whilst working in La Rosiere. Fiona now manages Le Planica from A to Z, still retaining her 'English accent'.
Thomas born in 2010, already following in his parents footsteps loves 'helping' with the running of the chalet. He loves making new friends, playing with the young holidaymakers and of course skiing.